Since I was a kid, I've had a fascination with all-stars in just about any field. Not in a star struck way, but in a "how did they do that?" way.
Why the fascination?
Because I figured out early on that when I played at my best, I felt more alive and had waaaaay more fun. And I knew I was making a greater impact on the things and people that mattered to me when I did. Who wouldn't want more of that!
This constant curiosity has made me a student of many all-stars who didn't even know I was watching them (not in a creepy way!) plus great teachers and great books. I search for common threads among the greatest people across history.
I'm always the first guinea pig for any idea.  Then, I share the ones that work with my clients so they can keep raising their game.
This week was Major League Baseball's All-Star game. And it got me thinking about what is the difference between the people who played in the All-Star game and the other really good players who didn't make it.
This short video shares one of the more curious common threads that runs across every person and every team that flies higher than their peers.
The reason I chose this one is because it's something that many people actually try to avoid. But instead, maybe it's evidence we're on the verge of a breakthrough and we should keep leaning in. Hmmmm.
My hunch is that you'll relate to this and start to look back at your best successes in a new way.
When you've had a chance to watch the video (or read the transcript), I'd love to hear what you think.
How have you seen this idea apply for yourself on your own path to greatness? You can comment below.
Let's free your inner All-Star so you can light up your world even brighter.

Here's to the best in you!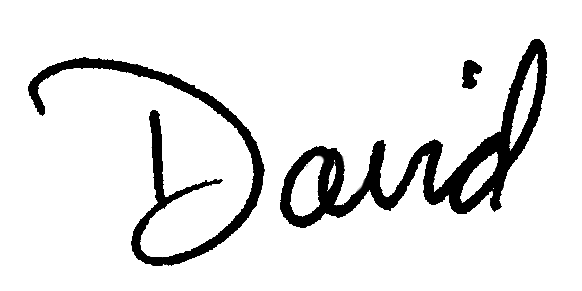 Video Transcript:
Hey folks. This is David Martin. I am the creator of Impact Player Launchpad and Leaders Building Leaders. I am saying hello today from the Great American Ballpark in Cincinnati, Ohio. It is the home of this year's Major League Baseball All-Star game where the best of the best players come to play and have a great time and entertain the crowd.
It is a perfect occasion and a perfect place for me to ask the question, "what is it that sets apart all-stars in their field from everyone else?" Whether it is all-stars in baseball or all-stars in banking or all-stars in performance or all-stars in motherhood or swimming—or pick anything where you want to perform. What is it?
You might think they are more talented, right? Ultimately that might be what got them to this place, but there is something else that got them here. And, that is their willingness to be uncomfortable. It might sound weird, but those people who are all-stars in their field—whatever the field (and I have worked with plenty of them)—are more comfortable with being uncomfortable than anyone else.
And, let me tell you why that is important. Any of us have a picture of ourselves and a story of who we are that gets set in our mind, and we begin to believe "this is who I am." And, when we stretch, when we want to become great, when we want to become the best, we go to the edge of that—we go to the edge of our knowledge, we go to the edge of our talent, we go to the edge of our beliefs—our beliefs about ourselves and our beliefs about our world. That can be frightening and scary and it is incredibly uncomfortable sometimes.
And, what many people will do when they find themselves at that edge when they start to feel the discomfort is they walk away. They are like the people on the trapeze bar. They want to hold on to the trapeze bar they are on and grab the next trapeze bar at the same time. And, while that maybe real comfortable, it doesn't usually advance you forward. In fact, that is one of the key differentiators.
When I am talking to perspective clients, what I am listening for is "is this person willing to be uncomfortable, are they willing to go for it?" Because that is what it is going to take.
Don't get me wrong, the goal is not to be uncomfortable; the goal is to become your best. If you want to become your best you are going to go to your edge and beyond it. And, going beyond your edge is incredibly uncomfortable.
But what the greats—the all-stars—know is that is part of the process and they get comfortable with their discomfort.
You know, I am really privileged as I am working a group of 50 people across the country in a program called Impact Player Launchpad. These are people who have said, "I am going to be an Impact Player in my world, I am going to make a difference in my business, in my world. I am going to do something big." And, although it wasn't in the marketing material (as who would have signed up for this) they are all at their edge—they're uncomfortable, they're stretching themselves, and they're facing what they didn't know. They say "I don't know" a lot. But then they go beyond it. And, even though it is uncomfortable, they get to a better, a stronger, a clearer place and they are doing amazing things because of it.
I have even seen an extreme of this. Probably 20 years ago when I was new as a coach, I even saw an extreme of this where somebody wasn't willing to be uncomfortable. The President of a company fired two COOs in a row–the second COO was my client—because they made him so uncomfortable. The President said "I want to go to this great place!" The COO's said "great!" The first one took him there, and he got fired. The second one took him there (he was my client,) and he got fired. Because the President just wanted the result. He didn't realize that getting there took him to the edge. It took him to the edge of so much that he knew and so much of what he believed in, and would require him to feel uncomfortable.
He disliked it so much he got rid of them, and he took over the job himself. He took a $100 million company and ran it into the ground. Three years later,, he had to sell it because his competitors, who were willing to be uncomfortable, had so outpaced him that his only hope was to fold his cards and sell.
Editorial comment: Perhaps the moral of this story should be: Don't mess with my clients! Heh heh heh.
I know you are one of those people who knows this, who knows that progress comes with discomfort. It is not the goal, but it comes with the game.
So I would love to hear from you. Make a comment down below and share with me what are those discomforts that you have had to go through, those uncomfortable moments or periods of time, and what did you gain from it? What did you learn from it in the process? I'd love to hear from you because we can all learn together.
So let the all-stars of whatever field you are in, inspire you. It is going to be uncomfortable, but it is sooooo worth it!
All right, go team! Thanks.