We'd all like to be a better version of ourselves. Sadly, it doesn't happen by simply wishing it was so. If it did, I'd be Superman by now!
In this week's video, I'll share with you why the age-old art of reading is becoming cool again, and why it's a really good idea for you to read. I also share a list of 10 great books in case you need suggestions.
Download the List of 10 Recommended books here as a pdf file.
If you could only do one thing to make yourself a better leader, I'd suggest you start reading great books, immediately. Even if you have only 5 minutes a day, it will pay you great dividends forever.
I recommend these books because they have valuable ideas that are presented clearly and they offer suggestions on how you can apply them. And they're easy to read. If you haven't been reading for awhile, I'd suggest you start with these quicker reads, then jump to War and Peace later.
I "read" many books on audible.com at 2X and 3X speed. I can listen while I'm traveling or driving. Perhaps listening to books will be easier for you to do.
Please help the rest of us who read this blog. If you've read a great book that really influenced you positively, please tell us about it in the comment section below. We'd all benefit from knowing about it.
Thanks! I wish you a great reading adventure!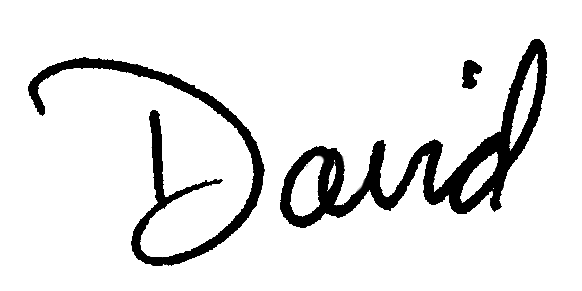 Full Transcript
Hey Folks! This David Martin. I am the creator of the Impact Player Launchpad and Instant Impact. Programs that help people like you—with talent that you maybe haven't fully realized and a vision that maybe you haven't landed—move it forward at full potential so you have your lasting and meaningful impact in the world. So you can make your dent in the universe.
I know that I promised that I would talk to you about some books that is what I mentioned in my blog. I am actually going to let you read about that if you download the pdf below that is the greatest way to do it as it gives you a great description.
Today I have much more important, much bigger conversation to have with you. It is about time travel. Okay, you might be thinking that I'm just crazy. That's not possible. But actually I am going to teach you how to travel forward in time. And, probably the government is going to be eavesdropping on this conversation because wouldn't anybody want to know this?
Anyway, I was at a college reunion a couple of weekends ago. A group that I sang in, The Other Guys—a comedy octet, had an anniversary. It was the 45th anniversary of its founding. So people from ages 22 to 69 or 70 came back for the reunion and we sang. I think there were 80 of us from all over the country. One afternoon after rehearsal, we were walking across the Quad and I happened to be following a couple of the founding members. So they are about 70 years old. They were walking, having a great conversation and catching up, when two young college students ran right in front of them, chasing each other and having a great time and laughing. And one of the alumni look at the other and said with a twinkle in his eye, 'Man, I wish I knew then what I know now. College would have been a lot more fun.'
Whether it is about college or some other time, we have all said that or thought that. Wouldn't it be great to go back in time with the knowledge of today and relive an experience. But I actually think we are asking the totally wrong question, we can't do that, but what we can do, the question we need to ask is, What if I could today, live with the knowledge I would have in the future? The future of me—20 or 30 years in advance. Imagine what that could be like, if you could walk in to any conversation today, in to a meeting, or a situation and you had the wisdom of your future version of your self 30 years from now or even 10 years from now.
Think about if it was only just one year. Like last year, look at who you were 12 months ago and then today. Don't you know a lot more? So if you won't buy the 20 or 30 years, how about 12 months version of yourself?
And you can actually do that. In fact there are people who do that, and you have met them before. And when you meet them you say, 'Wow, they are so wise for their years!'
You may be asking how do people like that do that. I can tell you exactly how they do that. They are great students of the world. And I don't mean they go out and get graduate degrees. Maybe they do. But they are great students of life. They probably have some teachers that they study with. They probably have done some extra work on their own. They are great observers that pay a lot of attention. And, I promise you that they read great books.
That is why I want to talk to you about time travel, because when you read a great book you gather knowledge that will make you much wiser. I mean you can wait and have the experience. You can wait five years and have the next five years of experience and get there in five years. Or you can read a great book and get there now.
Because think about what is a great book? A great book is written by an author who has probably lived and worked in this field for decades. They have researched it. They have written about it. They have taught people. Teaching people forces them to find the right words to make it really clear. They have lived it. Then from all of that life knowledge and experience they distill it down to these pearls that they offer us in a few hundred pages. That is a gift.
If you read those great books that is how you create future version of yourself today. You actually can become the wiser version of yourself today. You can travel in time.
So the challenge I am asking you to take is to commit to reading, becoming that future version of yourself today by reading great books. My suggestions may be helpful. It doesn't have to be the non-fiction books I am recommending. Great fiction can also actually make you much you wiser. I just want you to read. I just want you to commit to jumping in.
So, that is my sale for the week. Really to make the best version of yourself, I want you to start to read. And, if you are already reading then I want you to read more great books. Go ahead, you will notice when you start enter into conversations, you will just be bringing knowledge of a future version of yourself forward that really really makes a big difference.
And, if you don't want to prioritize it and just wait for five years to be that five year/future version of yourself, you can do that to. But I am hoping that you read a book.
And before we close, I have two requests. I really ask you to please do this. Number one is I am going to ask you to make two comments down below.
The first thing is I want you to answer this question. The first question is 'What's the book I am committing to read starting today, starting tomorrow?' It is sort of that way of holding yourself publicly accountable. So write down the book you are going to read.
The second question I want you to answer is I am sure you have read some great books already, so 'What are the great books that have already shaped that have already made you wiser?' I want to know what they are. I want to go read them.
List the books whatever they are, two, three, four books you think are great and maybe a really short—there is plenty of space, write as much as you want—maybe a little description for why you think it is a great book and why you would recommend it. That would be great.
My sale for the week is to get you to start reading great books. To invest that time in creating that future version of yourself today. You will love that person. In fact I can't wait until you meet that future version of yourself.
My name is David Martin. If you don't receive this video regularly and you would like to, you can go to my website davidmartinco.com and sign up for future emails and videos. And, if you are already receiving them then you will get another one soon. In the meantime I hope you have a great week and you pick awesome book and start to read today. Thanks