I got an email from a client Wednesday morning that made me the punch line to my own joke.
I share stories in my blog about people who got knocked down hard but still found a way to bounce back and thrive. Thanks to the client email, I get to practice my own advice.
He read the description on my website of my upcoming Mind to Win program. Although he wants to enroll a member of his team, here's an excerpt from his email: "Honestly the marketing material isn't very compelling…This makes the candidate pool sound more like they need hospitalized."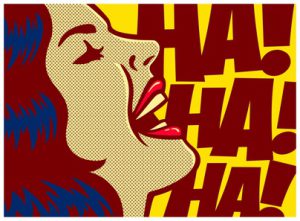 My message missed the mark!
The Mind to Win program has consistently knocked people's socks off, but apparently the description smells more like dirty socks.
And that was probably the 20th draft I'd re-written to describe the program.
I laughed at first, but then that old feeling of dread set in. As much as I LOVE helping rising stars develop a "mind to win" so they thrive during chaos, I struggle equally to describe it in writing.
Real Resilience is in the day to day.
I share my fail with you because this experience is a more typical example of the resilience you and I must generate if we want to make a true impact.
Yes, epic examples of resilience make better stories.
But to win at the games that matter to you, the most valuable resilience usually comes in the form of this more mundane example.
Setbacks happen constantly.
Work is late. Quality doesn't meet your expectations. Key people disagree with you. Customers criticize your work. You run out of time.
Micro Resilience beats the epic comeback.
If you're sticking your neck out to do something important to you, you're facing small failures and setbacks, day to day and hour to hour. It's Micro Resilience that will more likely make you a champion than one epic blast of heroism.
High performers differentiate themselves in the non-glamorous moments of Micro Resilience that add up over time.
What's been knocking you down lately?
Could you trim off a minute or an hour of your mental spinning before you get back to your best? Could you come back stronger?
Add up those quicker, stronger responses over a month or a year. That's what creates epic change most often. It's just not as sexy.
My challenge is the same as yours.
My client's feedback spoke directly to one of my long-held concerns: a fear that my copy writing skills need to be hospitalized!
How quickly and how strong I can bounce back from small setbacks like this will determine my own impact in 2017 and beyond — far more than one big breakthrough.
How is your Micro Resilience?
How quickly do you recover from the day to day setbacks? With how much of your strength?
Could you bring all of yourself, even when you've already tried and failed 20 times?
Where will you find your micro bursts of resilience to make 2017 your best year ever?
And if you need to generate Micro Resilience to ensure this is an amazing year, here is draft 21 of my description of Mind to Win.
No hospitalization is required for a Mind to Win. Just the opposite. It's for high performers who need every possible advantage to deliver their best-ever results. That includes Micro Resilience.