Throughout 2016, I shared stories of great people who have done something unexpected or remarkable. This year gave us some epic stories.
In this post, I'm sharing the 5 stories that you said you liked best.
Mastery Tip: Choose a hero and emulate them shamelessly.
The heroes of these stories demonstrate vision, strategy, resilience and grit. I hope they stoke those qualities in you and encourage you to keep making your dent in the universe.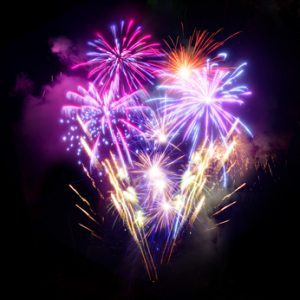 If you have time to invest in yourself over the holidays, reading these stories could help you move into 2017 with clarity and momentum.
To help you maximize your takeaways from the stories, I've included 3 questions you can ask yourself after you read an article.
Thank you for inspiring me to share these people's stories with you. And thank you to the great heroes who inspired me to share them.
I wish you an blissful holiday season. May 2017 be your best ever. The world needs you to lead strong now more than ever.
Questions to help you leverage these stories for yourself:
How does this story remind me of my own story?
What lesson can I take away from the story that I can apply in my life and work?
What actions will I take in 2017 to bring these ideas to life?
We manufacture good luck!
Everyone loves a good underdog story, and the Chicago Cubs gave us one in 2016. Even though they were favored to win the World Series this year, the odds were still stacked high against them. Still, they prevailed — and so can you when you're the underdog. Even if you're not a Cubs fan, let their story inspire you to stay in the game no matter what the score is.
A love song gone wrong. What song is running your business?
Everyone has head trash that can take them down if they don't clean it up. This true story acts as a parable to remind you of how powerful your own thoughts are in determining your success and well-being.
When this guy talks, nobody moves
This is a link to a TEDx talk by one of the most inspiring leaders and storytellers you'll ever meet. Lt Col Scott Mann, Green Beret (retired) shares leadership insights from his life as a warrior that apply as much to civilians as soldiers. If this doesn't make you want to go change the world, then you need to start drinking stronger coffee. These 18 minutes will fly by for you. You might even want to share this with your family.
Her path to #1 – she lost more than the rest
Too many people interpret failure as a sign that they have lost. But if you look at the history of the people who we consider heroes and icons, theirs was strewn with years of failures and disappointments. Failure is inevitable. It's what you do when you fail that differentiates you.
Legalized Mind Control that keeps you watching the Olympics
Stories are like powerful weapons that can be used for good or evil. They move people to action like no other weapon you have. If you want to be powerful, you must master storytelling. Remember, the most important stories you tell are about yourself—to yourself. What stories do you need to be telling?